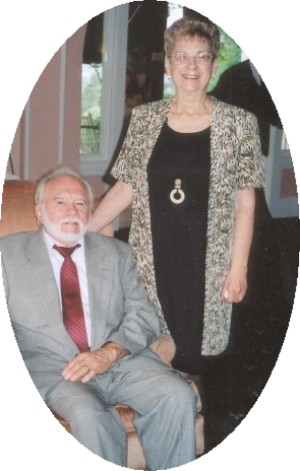 A Bit of My History!

After graduating from Washington high School in Milwaukee, WI in 1955, I went to work at Allis Chalmers, in their tractor tool design department.

I joined the National Guard. and spent 6 months at Fort Leonard Wood in Missouri. Trained in communications. I was in the 121st Field artillery, 32nd Division.
On September 5th 1959, I married my high school sweetheart Charmaine Neitzel
On June 18, 1960, our first son Michael was born





Because of the Berlin Crisis in October 1960, the 32nd Division was activated and I was sent to serve 10 months active duty at Fort Lewis in Tacoma, Washington.
Life got better when Charmaine and the baby joined me there in December 1960.

After returning home, we had a house built in Waukesha, and we lived there about 20 years.

April 28, 1964 our second son Jeffrey was born.





During the 20 years in Waukesha, I worked in tool design in the contract drafting service business.

Then worked several more years for a builder, who built vacation homes all around Wisconsin, which turned out to be the job I enjoyed the most!

During these years we took in foster children. We had seven all together. Three were sisters that we had for several years. We did a lot of tent camping in those days, Charmaine, 5 kids, a dog and meSometimes we wonder how we did it, but in looking back, those were some of our happiest fun-filled years.

I got a new job as a Service Engineer, which involved supervising the installation of propeller shaft bearings and seals in large ships at shipyards around the US.

During this time I built three year round vacation houses, near Wisconsin Dells. Charmaine, Mike, Jeff and I did all of the work.

We sold our house in Waukesha and built our house in Palmyra, WI
The service engineer job involved too much travel, so I went back into engineering drawing, contracting myself out to several manufacturing companies.

One company made aquatic weed harvesting barges for cutting weeds inlakes. This company sent me to Egypt, Sudan and Switzerland to put some of the harvesters in service.
After that company was bought out, I built and sold five small lake weed harvesters. These were built on a special pontoon boat platform with a 5 foot cutter bar between the pontoons, a conveyor to bring the weeds up onto the deck, and a conveyor to index the weeds to the rear of the deck, and to be able to unload the weeds from the boat to the shore.

The last company I worked for designed and built special machinery for the automotive industry. I did contract work there for about 18 years until I retired.

We try to get a little traveling in each year. Favorite places are Disneyworld, Fl. Sedona, AZ. Las Vegas, NV. and Virginia.





We have had a wonderful life together. Charmaine has been my best friend for the past 53 years.



GOD BLESS AMERICA>